Medieval Life in Lübeck
Lübeck Guides, in association with Hanseatic Folk Society, offer to take guests on a scenic tour of the cathedral quarter. Haggling with merchants, praying with monks or getting to know old recipes from a medieval cook in historic surroundings let you experience life in the Middle Ages at first hand.
This extraordinary guided tour takes place on Saturday 11 June 2022 at 13.00h, 13.30h and 14.00h for 10€ per Person + booking fee.
Early-Bird Guided Tour
Following the success at previous Hanseatic Festivals, we would once again like to give early risers the opportunity to enjoy an early bird tour. Participate in the grandiose experience of the awakening of Lübeck. Will the early morning mist rise over the river Trave and bathe the houses on the Obertrave Street in a mysterious atmosphere?
Start is on Sunday 12 June 2022 at 06.00 am under the Holstentor City Gate. Pre-booking for 10€ + booking fee.
Advanced booking is required under
Meeting point:
Holstentor City Gate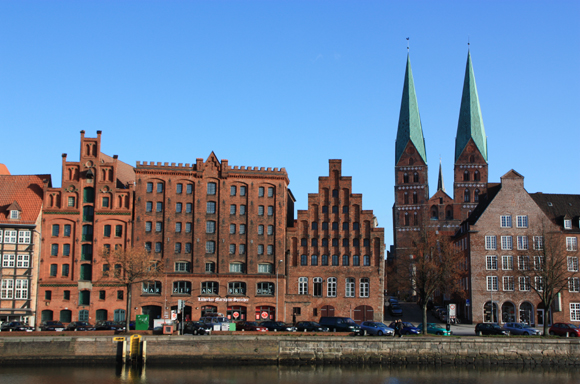 Times:
Prices:
10 EUR
Tickets:
By the tour guide or Online